Yam Brief 15: Partnerships and uPUNKS!
🍠 Welcome to Yam DAO
Yam Finance is a Decentralised Autonomous Organization building innovative, accessible financial products. All decisions are made by YAM token holders, a passionate and welcoming community working and sharing the rewards together.
Yam is headlining three core products:
🧟 Yam Synths: Innovative synthetic assets.
☂️ Yam Protection: Coverage to keep DeFi users safe.
🏠 Yam Treasuries: Treasury diversification solutions for decentralized communities.

Join the community Discord to learn how you can get involved today.
---
📰 News
Yam Finance, UMA and Crypto.com
That's right! 🎉 Thanks to a new

#NFT

focused collaboration between

@YamFinance

,

@UMAprotocol

and

@cryptocom

$uPUNKS will be easily accessible by 10M people. 🤯
medium.com/uma-project/cr…
Join the $YAM Discord community to learn more. 👇
discord.gg/4cs6MePvDs
$YAM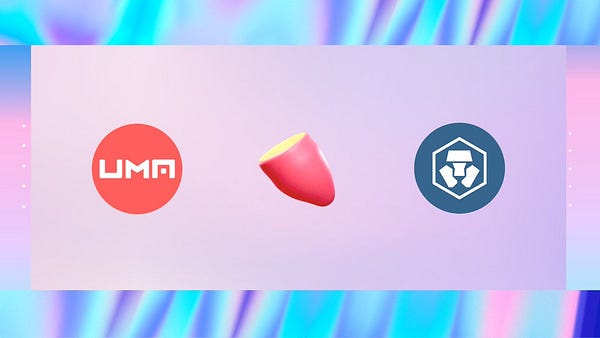 Thanks to an NFT focused partnership our upcoming $uPUNKS product will be accessible by over 10M people!
Read the full article.
Hedging With $uPUNKS
Did you know that $uPUNKS provides a unique opportunity for Crypto Punk holders to short the Crypto Punk market, reducing their exposure without having to sell their precious NFT?

Learn more at the community Discord.
We're Hiring!
We're looking for another smart contract developer to join us at Yam Synths! 🎉 If you're passionate about unlocking the limitless possibilities of synthetics built on

@UMAprotocol

, apply today. 👇
notion.so/Yam-Smart-Cont…
Yam Synths will be launching soon with $uPUNKS! 🚀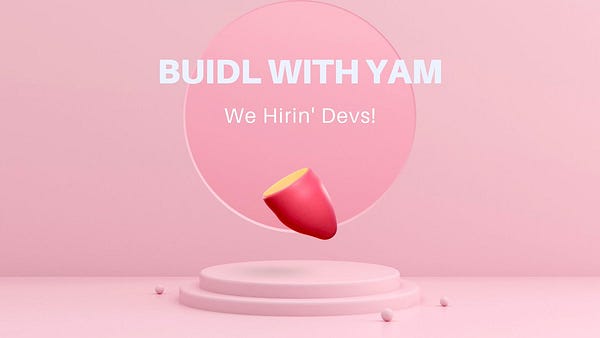 ---
👥 Community
Community Call

The community call was not one to be missed!

Presentations included an overview of the new guild structure and how to get involved, upcoming Yam Synths products (uPUNKS, yield dollars, +ETH and more), and the latest with Yam Protection.

The full call will be live on YouTube shortly.
---
🗳️ Governance
There is one active Snapshot vote to upgrade the treasury yUSD vault.
Don't forget, all Snapshot votes are gas-free so register to vote today.
---
👏 That's all for this week!
Make sure to subscribe and come and say hello in our Discord community!

Resources